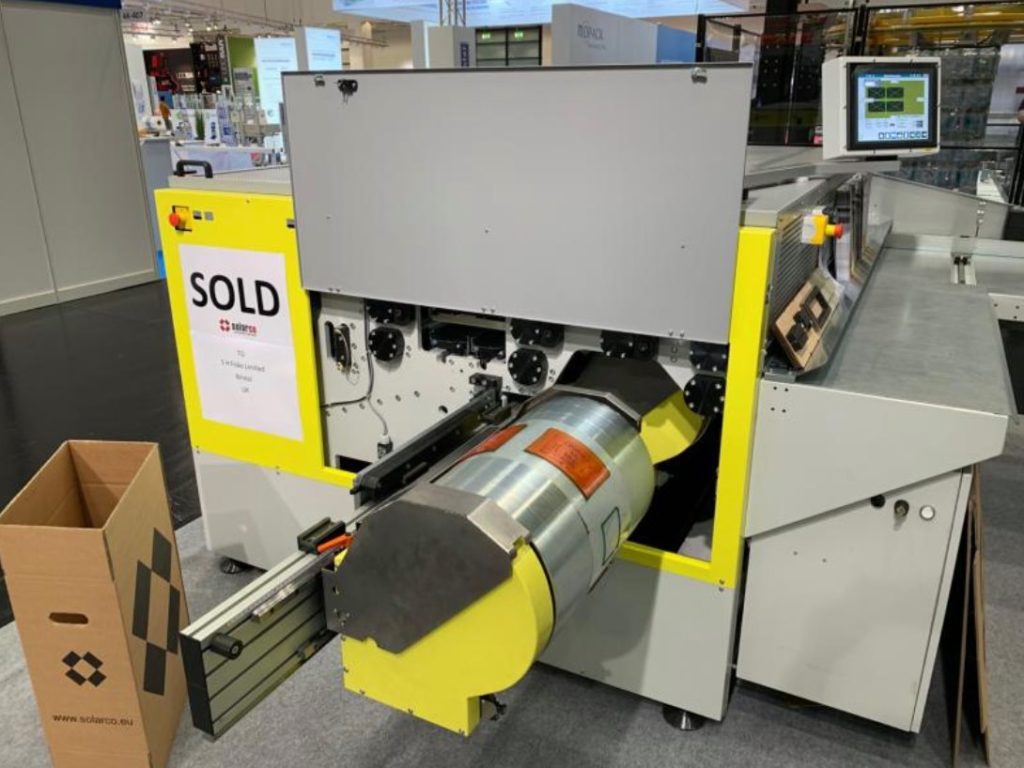 Our UK and Ireland agent GTS Europe Ltd successfully finished installation and training in Bristol at S H Fiske. Yet another short run boxmaker from SOLARCO in the UK. The company S H Fiske Ltd is one of the leading sheet plants in the South West with a long history reaching as far as the year 1948. They are keen on delivering high quality corrugated cardboard packaging to their customers supporting it with their certification ISO 9001 and Five Star Accreditation from Sheet Plant Association. We are proud that they chose our boxmaking machine as a valuable addition to their production equipment.
S H Fiske Ltd acquired from us currently very demanded model BOXMATIC Manual 23DCFM-D. The machine is equipped with additional Doubled Die Cut section (DC-D) as well as special smart Flexo Module (FM), unique printing solution developed by us for smart way of one color large format print. The printing cylinder (1×0,5m) can hold up to five clichés and print/reprint any of them anywhere in the length of the board while cutting and creasing, ensuring the highest quality of final production. Easy to operate and run, fast to change jobs, offering reliable end quality of cutting and printing met with a warm welcome.
We truly hope that our boxmaker will make boxmaking easier for S H Fiske and bring them even more satisfied customers.